Lets just skip the whole "it's been months since your last update" thing. It has been months and I'm truly sorry. Onwards!
And the award for musical excellence goes to…
My other half knows that I am a sucker when it comes to the more unusual musical nuggets you can find on the internet. She heard this and immediately thought of me. I'll be honest I can't for the life of me think why?
Oh I remember now – an army of evil undead unicorns invading Dundee. Knew I'd remember eventually. The album, Tales from the Kingdom of Fife is gloriously silly but also manages to be proper RAWK at the same time. Gloryhammer are great fun. Highly recommended listening my internet chooms.
The Remake/Reboot Quandary
Lots of buzz floating around at the moment regarding various reboots and remakes. Robocop reappeared recently and immediately polarised opinion. There has also been lots of talk re new Fantastic Four movie on the horizon. When it comes to remake and reboots I tend to take each on a case by case basis. There are certain films for example where I think it would be entirely unnecessary. Your never going to better the likes of Jaws or The Godfather so frankly why bother trying. On the other hand comic book movies can be remade/reimagined and work quite successfully. Spiderman being a perfect example. I enjoyed Tobey Maguire's take but Andrew Garfield's version is equally valid.
Random Internet Wish Fulfilment
I read a wild rumor yesterday that Mads Mikkelsen might be being considered to possibly be in with a chance of being involved with being in the running for Dr Strange*. That has the potential to be spectacularly bonkers if by some slim, and I mean proper tiny here people, chance this turned out to be true. Imagine Hannibal Lecter as the Sorcerer Supreme. I reckon he could pull that role off with aplomb.
On a side note – I've always been a fan of Dr Strange's huge oversized collar. I hope that makes it into the movie version when it does finally appear.
You Might Think That, I Couldn't Possibly Comment
Started watching US version of House of Cards. The Internets were all excited about season 2 so I thought I best give season 1 a try. It's kinda weird as I still have reasonably vivid memories of the original UK version with Ian Richardson. Don't get me wrong I was impressed with Kevin Spacey's performance. Frank Underwood is suitably manipulative and power hungry but I think Francis Urquhart just nudges it for me. Weirdly this article in the Telegraph sort of captures my point. I will continue watch the new version though. I am intrigued to see the differences between the two interpretations.
Anyway, enough of this internet folderol. I'm off to go and contribute to society in some far more meaningful way. Perhaps a new book review?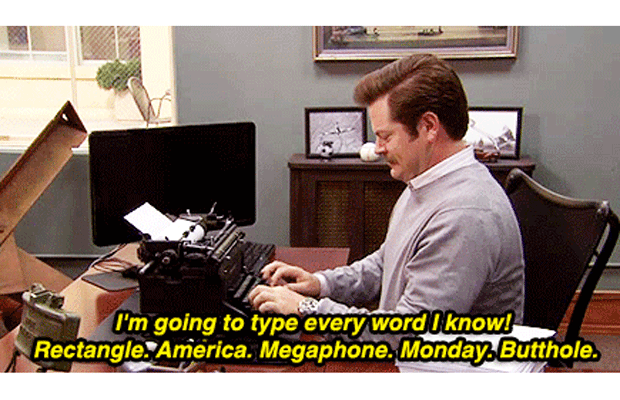 Till next time brethren,
Be excellent to one another and stay frosty
Sir Francis Cheesecake
* My that was a long sentence wasn't it? Got there in the end mind you so I think we're all good.